Click here to view the 2015 AIS Educators Conference Program!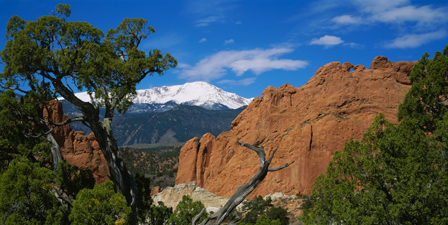 Keynote Speakers
Dominique Vincenti, Vice President of Internal Audit at Nordstrom, will discuss how Nordstrom has implemented the COSO Enterprise Risk Management Integrated Framework to help them achieve their strategic goals. The COSO Internal Control framework has long been a staple in the AIS curriculum to provide students with guidelines by which to evaluate internal control structures. Enterprise Risk Management expands this definition to create a richer control environment focused on identifying and managing risk throughout an organization.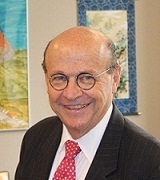 Dr. Miklos A. Vasarhelyi, [Ph.D in MIS (UCLA) MBA (MIT) and BS in Economics and Electrical Engineering (the State University of Guanabara and Catholic University of Rio de Janeiro)] is currently the KPMG Distinguished Professor of Accounting Information Systems and Director of the Rutgers Accounting Research Center (RARC) & Continuous Auditing and Reporting Laboratory (CARLAB) at Rutgers University. He has published more than 200 journal articles, 20 books, and directed over 30 PhD theses. His Keynote address will cover Data Analytic Enabled Audit: an Education Perspective. The audit of large data enabled organizations has to be a predictive/preventive automated monitoring process based on an automated ecosystem of audit support technology. For this purpose what should we be teaching our students and in what courses?
Graham Ward, Director in PwC's Risk & Compliance Systems & Analytics (RCSA) practice in San Francisco, will be covering the topic of "Internal Audit & Analytics—Becoming a Center of Excellence". He has over 30 years of experience in data analytics, compliance and audit, and risk management. He has worked both in industry (manufacturing and healthcare) and for professional services and consulting firms.
After qualifying as a Chartered Accountant in London, Graham spent nine years with a global healthcare and industrial gases company, before joining PwC in Atlanta in 1996. Working in the Global Risk Management Solutions practice, Graham specialized in operational risk and continuity. In 2002 he joined the PwC Process Assurance practice and spent a number of years assisting internal audit and external audit clients in meeting SOX and compliance requirements and in building sustainable data and governance processes and solutions.
In 2010 Graham joined Georgia-Pacific as Director of Compliance Audit. With oversight for both compliance and Internal Audit he built a data analytics capability that enabled the audit teams to provision data and use advanced data transformation, exploration and visualization tools that improved risk management, extended audit insights, and provided value-add reporting and continuous monitoring for the business.
Graham rejoined PwC in March 2014. His specialty is helping companies add value through effective data analytics. In particular, Graham works with audit teams to design and implement cost-effective data management and visual analytics strategies that expand discovery, monitoring and predictive capabilities, and which provide a platform for Internal Audit to become trusted advisors within the business.
Gail Hoover King has been a Professor of Accounting at Purdue University Calumet since 2010. Prior to joining the faculty at Purdue she was a professor and division chair at Rockhurst University where she also had served as assistant dean. She was the recipient of the School of Managements Outstanding Teacher Award. She earned her doctorate at Northern Illinois University and a masters and bachelors from the University of Kansas. Preceding her academic career, Gail was a financial accountant for Nicor Gas Company and managerial accountant and assistant financial analyst for a Dyrotech Industries, Inc. (now Klemlite). Her scholarship focuses on student learning, pedagogical innovation, and assessment. Her professional service includes co-chairing the Pathways Commission on Accounting Higher Education Recommendation 4, chair and member of American Accounting Associations Regions Pilot Task Force, Vice President of Teaching Learning and Curriculum Section of the American Accounting Association, and serving as a member on the AICPA's Pre-certification Education Executive Committee (PcEEC). Previously, she has served as the American Accounting Association's Director of Section and Regions, chair of the Regions Strategic Task Force and member of AAA's Governance Task Force and Branding Task Force, Teaching Learning and Curriculum Section's Strategy Committee, Council Representative at Large, and President of the Midwest Region.
June 25, 2015 Data Analytics Pre-Conference Workshop
•GoldSim •Sisense •IDEA
•Tableau •QlickView •SAP
June 26 - 28, 2015 AIS Educator"s Conference
Innovative assignments, cases, research papers, or projects addressing in the areas of
• Emerging IT concepts and tools in AIS;
• Internal control and auditing systems, REA;
• IT audit;
• Database, enterprise, expert, artificial intelligence and decision-support systems;
• AIS systems implementation issues;
• Tips for AIS Educators;
• Pedagogy, academic integrity and assessment in AIS classes;
• AIS educational research and AIS classroom teaching, including Excel and PowerPoint